ABOUT US | Company Brief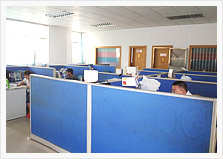 Fusiyuan Rubber Factory Ltd., an IS / ISO 9001-2000 certified organization, is a leading Chinese manufacturer and pioneer in the field of rubber products. The range of our product line, good quality and competitive prices have made us one of the fastest growing companies of its kind in
China
, since its inception in 2000.

Our silicone products comply with ROHS, LMBG, VOC, FDA standards; rubber products comply with ROHS, PAHS, etc. certification. Since then we have expanded our market year by year to where we now have customers in
United States of America
,
United Kingdom
and European Union countries around the world.

Located in
Shenzhen
,
China
, we offer wide range of products, which are manufactured under superlative quality control system, using our technology along with latest automated machineries and purely as per customers drawings & specifications and other requirements. Our product variety is being broadly categorized into:

1.Rubber Molded Products.
2.Rubber Extruded Products.
3.Rubber to Metal Bonded Products.
4.Silicone Products.